We offer an array of amenities for our guests. Excellent service is our utmost priority at the park. The Palms RV Park presents an environment of fun and comfort blended together perfectly. Here are some features of the park we pride ourselves upon:
The park has been uniquely built to cater carefully to the convenience of its guests. We offer great service and excellent amenities to make your stay at the park a memorable one. We offer bigger sites than the conventional parks so you can enjoy more space for an exceptional price

Other Services Included
ESCORT TO SITE
GATED
POOL
HOT TUB
2 SEPARATE LAUNDRY AND SHOWER FACILITIES
OASIS STYLE PARK. APPROXIMATELY 200 PALM TREES
DAILY TRASH PICKUP AT SITE
PRIVATE, SECURE MAILROOM
RVS MAY BE WASHED AT SITE WITH PROVIDED WELL WATER
PETS WELCOME. 2 DOG RUNS. CERTAIN BREED RESTRICTIONS MAY APPLY
GAME ROOM, INCLUDING 2 POOL TABLES AND PING PONG TABLE
POOL TOURNAMENTS
LARGE CLUB HOUSE
ORGANIZED EVENT DINNERS
CHURCH SERVICES
LIBRARY
PICNIC TABLES
MOBILE RV REPAIR AVAILABLE
EXCELLENT FISHING NEARBY
ORGANIZED SPECIAL EVENTS
Aransas Pass' climate along with the beautiful scenery of the coast makes The Palms the ideal place to experience a true coastal lifestyle. Residents enjoy numerous house-hosted activities at the park such as karaoke, water aerobics, pot-luck dinners and many more. Please feel free to browse the rest of our site to learn more about the lifestyle we offer.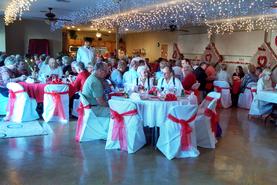 Main Club House
Main club house with cooking facilties, big screen TV and plenty of room for special events.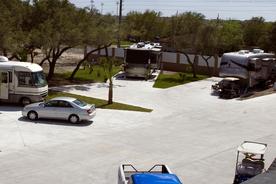 Large Concrete Sites
Our pads are larger than the sizes offered by conventional RV parks. We offer several sizes to fit your need at very affordable rates. To see the various sizes available, please check the "Rates and Fees" section above.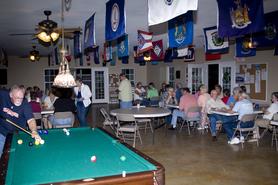 Game Room with Pool Tables
Among other recreational facilities, our game room hosts two full-size pool tables for our guests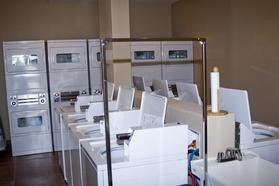 Laundry Facilities
We have two clean efficient laundromats available for our guests as well. A number of full-size washers and dryers are available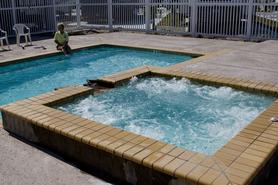 Resort style pool
Whether you like to go for a nice relaxing swim on a hot summer day or like to sit and relax in a hot tub on a cool evening, you would surely admire our pool and spa. The pool and spa offers patio and pool style furniture for those who just want to hang out by the pool and soak up the sun.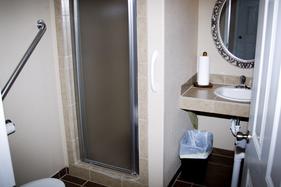 Private showers / Restroom
Private showers and restrooms are available in the clubhouse for your comfort.